Orfeo Quagliata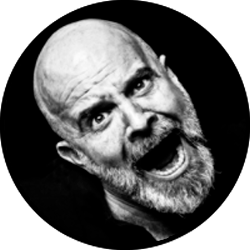 La elegancia de los objetos creados por Orfeo Quagliata son el resultado de más de tres décadas de experiencia trabajando con vidrio y cristal.
Nacido en 1972 en la ciudad de San Francisco, Orfeo claramente tiende hacia sus raíces; especialmente a la influencia de su padre el artista Narciso Quagliata, una figura destacada del American Studio Glass Movement, con quien a través de los años han colaborado en varios proyectos, incluyendo el diseño y la fabricación de la cúpula de cristal que se encuentra en el ápice de la última obra arquitectónica de Miguel Ángel Buonarroti: la Basílica de Santa María degli Angeli e dei Martiri, en Roma.
El interés por la creación de joyería es herencia de su abuela Herta Jalkotzy, diseñadora de joyas de la reina de Inglaterra, quien fue premiada por la escuela Wiener WerkstUatte, fundada por Gustav Klimt.
Antes de la universidad, Orfeo fue aprendiz del artista Catalán José Fernández Castrillo, donde desarrolló técnicas de vidrio en frío. Más tarde regresó a San Francisco para estudiar diseño industrial y de mobiliario en el California College of the Arts (CCA), ganando un BFA con alta distinción en 1999.
Como asistente del arquitecto Chris Deam, trabajó en proyectos de mobiliario para la compañía Air- stream, así como para el famoso diseñador Herman Miller.
La falta de innovación en los procesos y la manipulación de vidrio incitó a Orfeo a dar nueva vida a este arte milenario y a la industria creativa vinculada a este material. El profundo conocimiento de técnicas como vidrio hervido, soplado y triturado bajo diferentes procesos de fundición han dado como resultado sofisticados diseños que van de la transparencia a la opacidad, en tránsito con ondulaciones de color y tonalidades que contrastan a través de la luz. Objetos que son representantes de vidas orgánicas y formas lineales hacen visible la evolución de las clásicas representaciones que dominan el mercado del vidrio.
Originado a partir de una colisión de ideologías, –la fusión entre lo contemporáneo y lo tradicional, lo técnico y lo artesanal, lo geométrico y lo orgánico–, Orfeo establece su Studio en la ciudad de México, ofreciendo una notable consistencia basada en diseño y un fino trabajo técnico en vidrio. El Studio ha creado únicos y complejos proyectos personalizados de interiorismo, así como mobiliario para el hogar, joyería y accesorios.
---
The elegance of the objects created by Orfeo Quagliata is the result of more than three decades of experience working with glass and crystal.
Born in 1972 in San Francisco, Orfeo clearly tends towards his roots, especially with the influence of an artist father; Narciso Quagliata, an important figure of the American Studio Glass Movement, with whom he has collaborated through the years in several projects, including the design and manufacturing of of the crystal dome that is at the apex of the last architectural work of Miguel Ángel Buonarroti: the Basílica of Santa María degli Angeli e dei Martiri, in Rome.
The interest for the creation of jewelry comes from his grandmother Herta Jalkotzy, jeweler designer for the queen of England, who was awarded by the Wiener WerkstUatte School that was founded by Gustav Klimt.
Before University, Orfeo was an apprentice of the Catalan artist José Fernández Castrillo, where he developed techniques in glass in cold. Later on, he went back to San Francisco to study industrial and fittings design in the California College of the Arts (CCA), obtaining a BFA with honors in 1999.
As an assistant to the architect Chris Deam, he worked in fittings projects for the Air- stream company, as well as for the famous designer Herman Miller.
The lack of innovation in the processes and manipulation of glass made Orfeo bring new life to this millenary art and the creative industry linked to this material. The deep knowledge of techniques such as boiled glass, blown and ground under different casting processes have brought upon sophisticated designs that go from transparency to opacity, in transit with waves of color and shades that contrast through the light. Objects that are representative of organic lives and linear shapes make the evolution of the classical representations that dominate the glass market, visible.
Originated from a collision of ideologies – the fusion between the contemporary and the traditional, the technical and the artisanal, the geometric and organic - Orfeo establishes his Studio in Mexico City, offering a noticeable consistency based on the design and a fine technical work in glass. The Studio has created unique and complex personalized projects of interiorism, as well as furnishing for homes, jewelry and accessories.